FSBH Drive Through Christmas Wonderland Saturday December 19th
12th Annual First Step Back Home Christmas Wonderland . This year we are having a Drive through style party to serve our clients from St. Charles, Lincoln and Warren Counties ONLY.
You MUST reserve your slot this year to be able to participate. EACH family must sign up separately even if you are riding together. (Ex: 2 households in one car but each household needs their own ticket).
There is no access to the building this year, everyone stays in their cars. Check here or our Facebook page for updates due to weather or COVID 19.
Items will be distributed based on donations received.
Please contact Braychris@msn.com if you have a problem or questions about signing up.
Date: 12/19/2020 (Sat.)
Location: 725 Wall St
Wentzville, MO 63385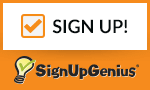 December 19th will be the 12th Annual Christmas Wonderland
Drive-Through Event, COVID Style!

The 12th Annual Christmas Wonderland will take place on Saturday, December 19, 2020 from noon – 3 pm at Wentzville United Methodist Church for clients who have pre-registered this year, who live in St. Charles, Lincoln or Warren Counties only.  No walk ins or access to the building this year, thanks to COVID still amongst us.  Volunteers are needed to help get things together on Friday, December 18 from 9 am – 3 pm at the venue at 725 Wall Street, Wentzville MO and on Saturday December 19th from 9 am – 4 pm.
To help with anything food related, please contact Janice O'Rourke at 314-737-8400 or malonyorourke@gmail.com. She will be gathering individually wrapped store-bought items to put into to-go bags.
If you want to volunteer in any other way, please sign up on the link here to get registered.  Masks and gloves will be required for helpers. Contact Lana Kruse, 314-799-3694 or lanakruse@gmail.com for further information.
To donate new toys or filled laundry baskets, please drop them off at the church on Friday, December 18 during the day or Saturday, December 19 between 9 – 11 am. Contact Lana Kruse for further details.