FSBH Drive Through Christmas Wonderland Saturday December 19th
12th Annual First Step Back Home Christmas Wonderland . This year we are having a Drive through style party to serve our clients from St. Charles, Lincoln and Warren Counties ONLY.
You MUST reserve your slot this year to be able to participate. EACH family must sign up separately even if you are riding together. (Ex: 2 households in one car but each household needs their own ticket).
There is no access to the building this year, everyone stays in their cars. Check here or our Facebook page for updates due to weather or COVID 19.
Items will be distributed based on donations received.
Please contact Braychris@msn.com if you have a problem or questions about signing up.
Date: 12/19/2020 (Sat.)
Location: 725 Wall St
Wentzville, MO 63385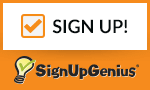 ---
FACT: In the last 6 years (2007-2013), our state of Missouri had the largest percentage increase in homeless in the U.S., up 37% (2013 Annual Homeless Assessment Report to Congress). FACT: In 2013, the St. Charles County, MO Living Wage necessary to support 2 adults and 1 child was $16.68 per hour. But that same-sized family that officially lives in poverty was earning just $8.80 per hour (Poverty in America Living Wage Calculator). FACT: The Missouri Poverty Rate is currently 16.2% (Spotlight on Poverty), or nearly one million Missourians living in poverty. For those people, there is a large gap between what they earn and what it takes to just afford shelter and food. THIS is the serious situation that First Step Back Home (FSBH) strives to address for the homeless and near-homeless in our local area. We get so many people approach us for help now, largely because so many of the traditional agencies are overflowing with clients and end up referring them to us. FSBH does its absolute best, within its financial means, to help every one who can prove that they are honestly trying to help themselves. We give ourselves to homelessness prevention and crisis intervention.
FSBH is unique… key to the program's good success rate to date is that assistance is provided only to those individuals who are capable of, and agree in advance to, actively seeking self-supporting status. Eligibility criteria and screening serve to eliminate active addicts, con artists, those who have serious physical or mental handicaps that would prevent them from finding work in the near term, and those not honestly interested in seeking work at all. FSBH tracks the status of those to who help has been provided, and more than 50% of those served by FSBH in its ten years have achieved self-supporting lifestyles. Please browse tabs at the top of this page to learn more about FSBH…our history, successes, awards, generous sponsors, how we can help others, eligibility criteria, and how to apply. And please consider helping First Step Back Home support the homeless and near-homeless, with your prayers, time and talent, and financial donations. We rely solely on individual, foundation, corporation, and church contributions. We do not receive government funding of any kind, the only support we get is from you. Please help the millions of people in Mo. to become self-supporting as most of us are.  Our Motto: "Help people off welfare to fare well."