Fighting Homelessness: The first step back home begins with a call
The U.S. Department of Housing and Urban Development's definition of homelessness includes any individual or family without a steady and adequate nighttime residence; those living in public or private places not intended for human inhabitation; and those living in a shelter.
Nationwide, 70% of those who fit that definition are individuals. The rest were people living in families with children. While single, adult males may be the perceived face of homelessness, that is not reflected in St. Charles County. More than half are women and the majority of individuals are age 19 or younger.
"Our highest demographic, a third of the folks that we work with, are moms with kids," explained Community Council Executive Director Todd Barnes. "The next highest demographics are single folks, predominantly men. The moms with kids, we're able to work with Salvation Army Lodge in O'Fallon for sheltering, but for gentlemen, there is no shelter at this point."
Lack of shelter is a critical issue since those experiencing homelessness may struggle to find or keep a job due to their living situation. Additionally, they may lack appropriate clothing for interviews; transportation to and from work; facilities in which to shower; or childcare. Some people don't have phones or email addresses with which to communicate and some may lack proper identification.
The Community Council in St. Charles County (communitycouncilstc.org) serves as the lead agency for HUD-required activities to address homelessness and housing insecurity in St. Charles, Warren and Lincoln counties. By maintaining compliance with HUD requirements, agencies in these communities can apply for federal and state funding for homeless programs.   
Making the call
One of the biggest hurdles for individuals and families who slip into homelessness is simply the cost of housing.
From May 2020 to May 2021, median home prices nationwide increased by 23.6% on average. According to missourirealtor.org, the median residential sale price in Missouri grew from $182,000 in 2020 to $220,000 in 2021 – a 20.97% increase. 
Rent, too, has been increasing. According to Apartment List's National Rent Report, since January 2021, the national median rent has increased by a staggering 16.4%.
"Our average rent in St. Charles County is over $1,000 a month for a two-bedroom apartment," Barnes said. "Agencies will be able to help support between the $400 and $600 range a month. So you have that gap of $500 to $600 … where does that come from?"
Sometimes it comes from a patchwork of programs. 
The Community Council's Fragile Families Initiative addresses homelessness, hunger and affordable housing issues. The Council collects and shares data to plan community-wide systems of care.
"We're non-judgmental," said Barnes. "Safe, secure, and attainable housing is the ultimate goal." 
The Community Council's Coordinated Entry program began in January 2018 to make it easier for homeless individuals to find resources. Prior to that, folks in need may have had to call 15 or 20 different agencies."
The United Way's 211 helpline is the front door of the Coordinated Entry program. 
Because people in crisis often experience multiple issues, a number of agencies may need to be involved in providing aid. Through the Coordinated Entry program, connections can be made to find resources for hunger, housing, education, ministry, addiction and employment.
"A family of four is considered to be at the poverty level (at) $25,750 a year. Ninety percent of the folks we work with are below that poverty level," Barnes said. "Folks are having to make a choice: Do I pay the electric bill, or do I go to the grocery store? Do I pay part of the rent and hope the landlord will be OK for another month?
"We had over 9,000 phone calls last year, which was a 20% increase over 2019. Those are folks that aren't necessarily deemed 'homeless' but they're in a housing crisis." 
In 2020, more than 3,300 individuals were assessed through the Community Council's Coordinated Entry program across St. Charles, Lincoln and Warren counties and more than 2,300 referrals were made to social service organizations, churches, schools and healthcare providers.
Because all the calls for assistance go through one point of entry with the Coordinated Entry program, the coalition can better collect accurate data as well as information on underlying factors that may affect housing stability. According to Council data, a leading condition is mental illness. 
Data on co-occurring circumstances such as mental illness, physical disability, domestic violence and substance abuse can help community leaders make decisions about where to invest additional resources and services.
The Council also provides prevention services for people who are trying to stay in their homes. About half of its resources go to prevention in an effort to turn the tide on homelessness.
Finding the way home 
"There's a real collaborative spirit here," said Barnes.
Through United Way's 211 program and case managers, the Community Council facilitates connections between those in need and health providers, ministry staff, business people, first responders and social service professionals – drawing on a network of more than 171 organizations.
One such organization is First Step Back Home.
A privately run organization, First Step Back Home (firststepbackhome.net) provides help and resources to individuals  struggling with housing insecurity. Founder Paul Kruse said he personally gets about 50 calls or referrals each week from individuals who need assistance.
Founded in 2005, First Step Back Home began as a ministry to help single, homeless men achieve self-sufficiency. Since that time, it has expanded its services to women, children and families. The nonprofit has received more than $2.5 million in private funding from organizations, local churches and individuals – and helped over 10,000 people.
The organization meets the immediate need for housing by placing people in local hotels where they can clean up and eat. Then, the search for employment begins. 
First Step Back Home connects the individuals referred to them with local temporary employment agencies and asks them to apply for at least 15 jobs each day.
Clients who are successful can transition from the hotel to housing in mobile homes.
"The homeless need a complete program from off the street into permanent housing, and that's the answer to the whole homeless problem, but getting there is a big problem," Kruse said.
He recalls families who have eaten ketchup packets for dinner and slept in abandoned buildings before finding assistance with First Step Back Home. 
The stories behind the numbers are each unique and every solution is different. However, Kruse and his wife and cofounder, Lana, begin at the same place – with a template:
Stabilize with basic necessities in transitional housing.
Provide cell phone for communication.
Assist in obtaining a job or getting a better job. There is so much need for labor that people can get jobs in a day by visiting local employment agencies, Kruse said.
Provide a mode of transportation, such as a bike, car, motorcycle, etc.
Then, provide a mobile home for permanent housing.
Once the individuals are earning about $15,000 per year, they can go to a mobile home. The organization pays their deposit and insurance to help get them established. They can stay in the mobile home as long as they want because losing that means they have to start over entirely. Kruse said about three years is the longest someone has stayed in the mobile home park. 
Through First Step Back Home, Kruse is determined to continue to work toward a brighter future for those struggling with housing. However, the organization can always use more helping hands.
"We need more people to help us with our success plan for the homeless to become self-supporting and productive citizens," he said.
Barnes urged those who want to help to "contact Paul Kruse, contact Sts. Joachim & Ann (Care Service), contact those agencies and others and see what may be missing."
If You Need Help
• Call 2-1-1. Share with the case manager that answers your call what kind of assistance you need.
---
FSBH Drive Through Christmas Wonderland Saturday December 11th

13th Annual First Step Back Home Christmas Wonderland. This year we are again having a Drive Thru  style party to serve our clients from St. Charles, Lincoln and Warren Counties ONLY.
You must reserve a slot, for your immediate household, to be able to participate. EACH family must sign-up separately, even if you are riding together. (EX. 2 households in one car but each household has their own ticket).
Confirmation tickets are required and will be sent to the email address provided after Nov. 13th 2021 based on availability.
There is no access to the building this year. Everyone stays in their cars. Check here or our Facebook page for updates due to weather or COVID-19.
Items will be distributed based on donations received.
Please contact braychris@msn.com if you have a problem or question about singing up.
Date: 12/11/2021 (Sat.)
Location: 725 North Wall Street Wentzville, MO 63385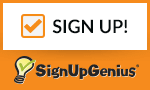 ---
Poverty Facts in Our Region
The population of St. Charles, Lincoln and Warren Counties is 500,000 (2020).
The number of people living below the poverty level of $21,000 is 15% or 75,000 in these three counties.
The minimum wage, even after minimum wage increase, is equal to the poverty level income of $10/hr.
A living wage for 1 adult is $13.72/hour. Unskilled, low-educated workers around here are lucky to make $9/hr. which is $10,000 less than a yearly living wage. (Resource – Missouri Living Wage Calculator)
The definition of a living wage is the amount of income it takes to provide basic necessities for a person or family, which is food, clothes, housing, transportation, taxes, insurance and more. (Resource- State of Missouri definition)
If you have kids it takes a big jump from there. The living wage for 1 adult and 1 child is $28.65/hr.; 1 adult and 2 kids is $34.97/hr. Obviously this is impossible for people to reach making a minimum wage.
Most of our clients are single or a family with multiple children.
In 2020, the Coordinated Entry central resource and data service for our region received 10,000 calls for help from the poor which are people making at or less than a living wage or homeless. This is the organization that sends us referrals on a daily basis.
The State of Missouri has about the same averages. There are 6,126,452 people in our state, so 15% of that means there are more than 900,000 poor people in Missouri.
This is not a good report for the richest nation in the world. We need more people and funding to help those in marginalized sectors have a decent life, by helping them receive the basic necessities of life here in the U.S.
THIS is the serious situation that First Step Back Home (FSBH) strives to address for the homeless and near-homeless in our region. FSBH does its absolute best, within its financial means, to help everyone who can prove that they are honestly trying to help themselves. We give ourselves to homelessness prevention and crisis intervention.
Paul and Lana Kruse, Founders of First Step Back Home, Inc.
FSBH is unique… key to the program's good success rate is that assistance is provided only to those who are capable of, and agree in advance to, actively seeking self-supporting status.
Eligibility criteria and screening serve to eliminate active addicts, con artists, those who have serious physical or mental handicaps that would prevent them from finding work in the near term, and those not honestly interested in seeking work at all.
FSBH tracks the status of those to who help has been provided, and 50% of those served by FSBH in its 16 years have achieved self-supporting lifestyles. Please browse tabs at the top of this page to learn more about FSBH…our history, successes, awards, generous sponsors, how we can help others, eligibility criteria, and how to apply. And please consider helping us support the homeless and near-homeless, with your prayers, time and talent, and financial donations.
We rely solely on individual, foundation, corporation, and church contributions. We do not receive government funding of any kind, the only support we get is from you. Please help us help others in Missouri to become self-supporting as most of us are.